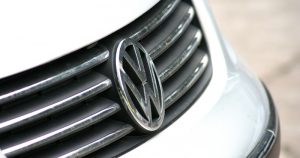 For drivers looking for a sleek and fun vehicle, there's almost no better choice than a compact vehicle. Despite their diminutive stature, compact cars come loaded with big features, particularly when you choose a top model like the Volkswagen Golf Wolfsburg Edition.
One of the most interesting variations of the ever-popular Golf, the Wolfsburg Edition is the compact car that should cause car buyers to stand up and take notice. Read about a few of the best features of the 2017 Volkswagen Golf Wolfsburg Edition that make this one of the best compact vehicles on the road.
Engine Power
When you think about a compact car, one of the last features to come to mind is engine performance. However, when you choose the Golf Wolfsburg, you'll be getting a peppy engine that will help you get where you're going in style.
The Wolfsburg receives power from a 1.8T, four-cylinder TSI engine that is rated at an impressive 170 horsepower. Also, to make sure you have the driving experience that best meets your needs, the Wolfsburg Edition offers two excellent transmissions: a five-speed manual and a six-speed automatic transmission that comes equipped with Tiptronic and Sport mode. A surprising amount of power and performance is yours for the taking with the Golf Wolfsburg.
Interior Comfort
Another misconception when it comes to compact cars is that these vehicles lack something in the comfort department. While this may be true with other compact vehicles, the 2017 Volkswagen Golf Wolfsburg Edition provides a wide array of interior comfort features you won't be able to resist.
For example, available heated front seats ensure you are always at your ideal temperature when you get behind the wheel of the Golf. Additionally, V-Tex leatherette seating surfaces offer a touch of style and refinement. Whenever you feel like getting a little fresh air on those long road trips, you can take advantage of the Golf's panoramic sunroof. Premium comfort is one of the best reasons to make the Wolfsburg Edition your next compact car.
Advanced Safety
Regardless of the class of vehicle you're considering driving, you want to make sure some of the best safety features available on the market today will protect you. Luckily, when you purchase the Golf Wolfsburg, you'll be getting access to several advanced safety options, designed to give you total peace of mind.
To help you park your vehicle more effectively, the Wolfsburg offers an excellent rearview camera system. There is also a blind-spot monitor to help you keep track of other cars on the road, so you can avoid common wrecks. The Golf Wolfsburg also provides a forward collision warning system. This includes autonomous emergency braking that takes over if you don't apply your brakes quickly enough.
Advanced safety systems are yet another reason the Volkswagen Golf Wolfsburg Edition is one of the premier compact vehicles available on the market today.
Clearly, anyone looking for this model year's most impressive compact vehicle needs to consider the 2017 Volkswagen Golf Wolfsburg Edition strongly. With countless excellent features and impressive performance, the Wolfsburg Edition makes a great choice for anyone looking for a dependable and exciting car.
All About the 2017 Volkswagen Golf Wolfsburg Edition
was last modified:
June 23rd, 2017
by